Take a drive through any Charter neighborhood and you'll notice a theme - people spending time outside. Families are exploring TerraPark®, neighbors are mingling at mailboxes, and friends are catching up at Crossroads. That's because The Great American Neighborhood® is designed to inspire people to connect with the outdoors, spend time together, and enjoy the land.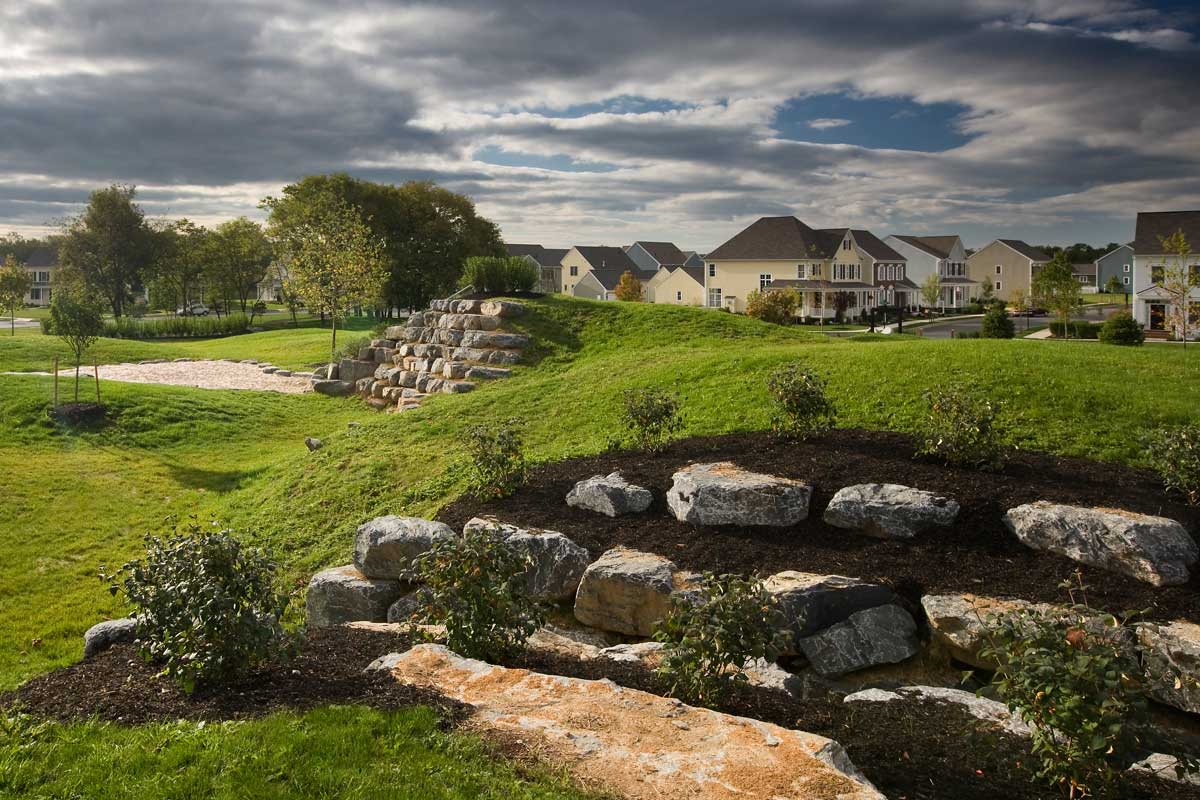 24 Acres of Preserved Spaces
When we start the design phase we set aside the most valuable land to preserve as open spaces that can be shared and enjoyed by all. Hastings contains 24 acres of preserved green spaces made up of meadows, fields, and woodlands. These green spaces are perfect for family picnics, impromptu kickball games, or twilight astronomy lessons.
Engaging Places To Gather
At Hastings, you will have choices about how to spend your day. You can walk, run, or ride more than 5 miles of trails and sidewalks in and around the neighborhood. Kids of all ages can explore TerraPark®, the world's first natural outdoor playground. Or you can gather at Hastings Green, a central space in the heart of the neighborhood lined with the shops and cafes at Crossroads.
Rooted In History
Trees have a way of creating a timeless, rich and inviting sense of place. That's why we made it a priority to incorporate hundreds of beautiful, mature trees into Hastings. This lush landscape helps to create a beautiful backdrop that makes the neighborhood feel as though it has been there since the beginning of time while also providing cool shady places for neighbors to enjoy.
Continue to follow along at LifeatHastings.com as we explore The Hastings Story and you'll begin to understand how special Hastings will be.
Sign Up for updates, and be one of the first to know when we release floorplans, pricing and event details.
We can't wait to welcome you home.