At Charter, we're committed to supporting local businesses and creating new and different ways for neighbors to connect. Which is why in the next Great American Neighborhood in South Fayette, we will offer a place to shop, eat, workout and relax – all just a few steps from your front porch. We call it Crossroads at Hastings.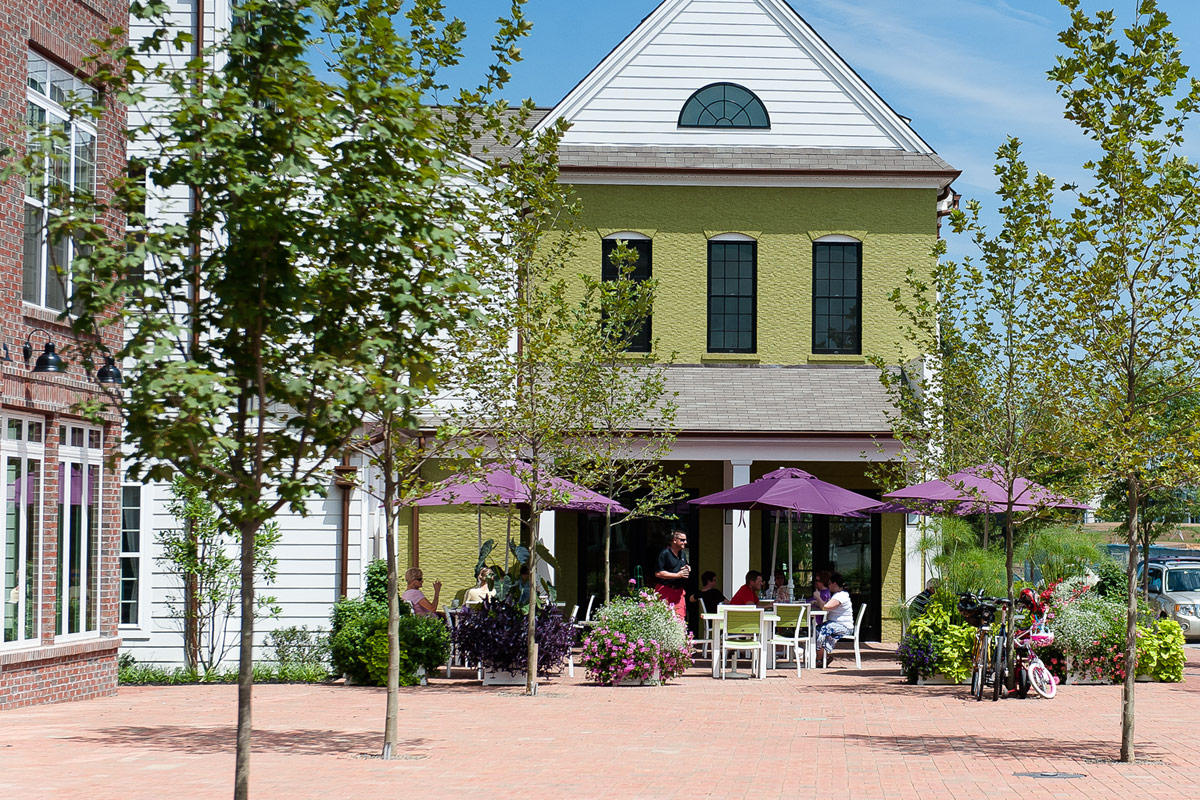 We think of Crossroads as the clubhouse reinvented in an authentic way. Where we can provide real services and products to the people who live in Hastings. This includes a cafe, fitness center, brewery, and more. Check out our five favorite ways to connect at Crossroads.
Make your morning a latte better. Grab a cup on your way to work and become a regular at your neighborhood cafe.
Warm up before you workout. Jog to the fitness center or pilates studio at Crossroads and check cardio off your list for the day.
Create a new Sunday brunch tradition. Enjoy a family meal at the cafe then grab coffees to-go and enjoy them on your leisurely walk home.
Go out without going far. Unwind with a walk to the brewery and enjoy good beer and good company without the stresses of city parking & traffic.
Sit back and take it all in. Crossroads at Hastings borders Hastings Green and is surrounded by beautiful tree lined streets and sidewalks. It's the perfect place to take a break to connect with friends, family and neighbors and appreciate the neighborhood that you call home.
Continue to follow along at LifeatHastings.com as we explore The Hastings Story and you'll begin to understand how special Hastings will be.
Sign Up for updates, and be one of the first to know when we release floorplans, pricing and event details.
We can't wait to welcome you home.